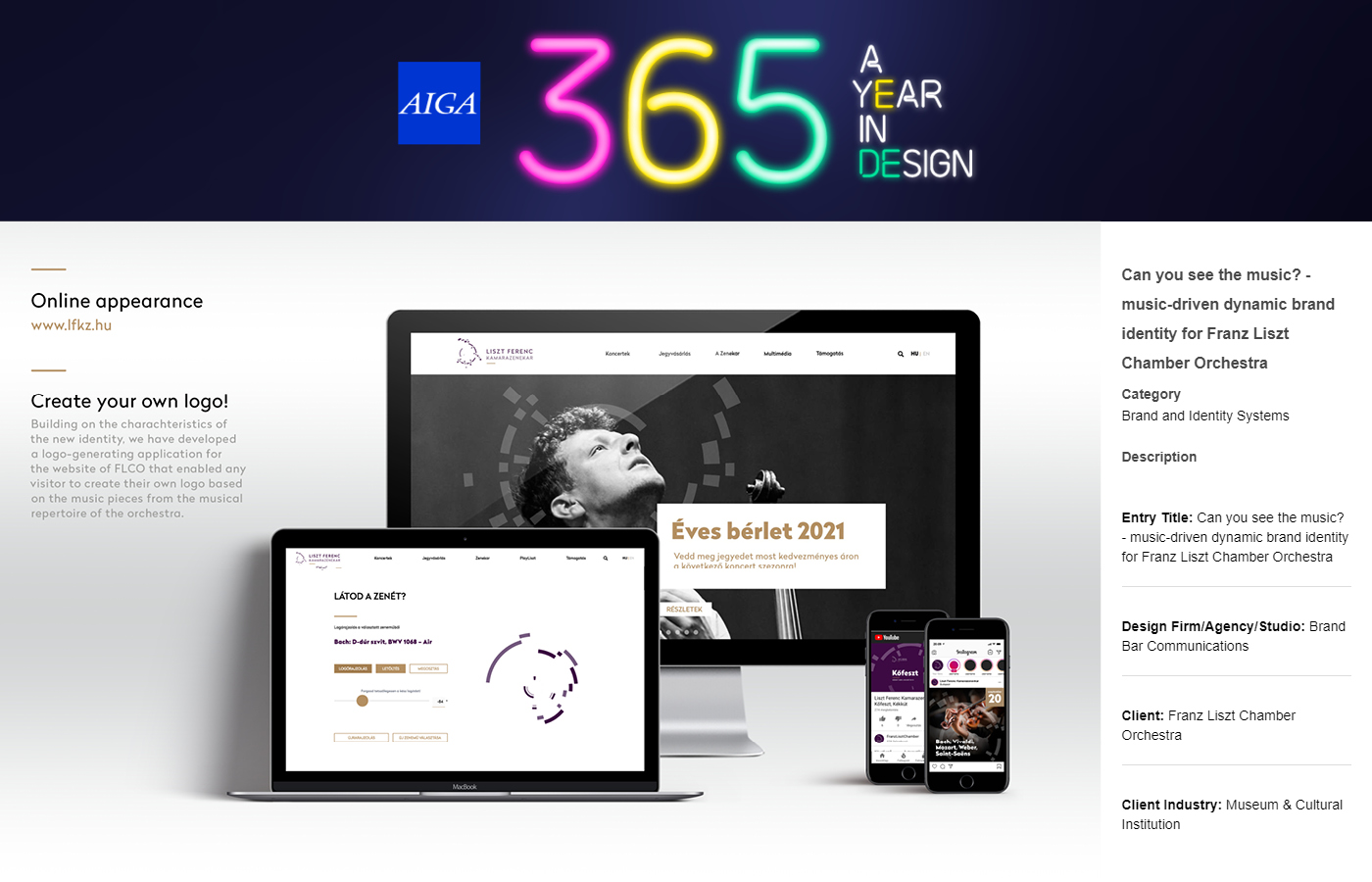 In the last few days, our renewed image has won 3 international awards.
The project was awarded silver in the Graphics, Illustration and Visual Communication category of the A' Design Award competition and silver in the Graphis competition, and was included in the Design Annual 2023 book.
We are honoured that our music-driven dynamic identity "Can you see the music?" was also among the winners of the AIGA:365 competition. AIGA Design juror Nakita Pope said: "The brand identity uses a technological concept, applying it in a way that keeps the organic nature of music visible. It's an excellent example of what happens when designers collaborate with other art disciplines.