One of the most prestigious competitions home and abroad, the Franz Liszt International Piano Competition was organized at the Academy of Music between 12 and 19 September this year. The jury welcomed globally renowned musical stars Olga Kern, Wu Ying, Boaz Sharon, Olli Mustonen, Cyprien Katsaris among its members, joined by three exceptional Hungarian artists, János Balázs, Gábor Farkas and Tamás Vásáry.
For the 15th time, the series of events helped to embrace Hungarian and foreign talents and start their professional careers. Once again, young artists from all over the world travelled to Hungary to take part in the piano competition: out of 72 contestants, 22 performed in front of the audience.
As a special prize, the Franz Liszt Chamber Orchestra offered the competitors of the 15th Franz Liszt International Piano Competition an opportunity to perform, which was later awarded to Kevin Chan. Because the education of young people and the education of young talents play a very important role in the long-term strategy of the Orchestra, it regularly provides opportunities for young musicians to perform.
Kevin Chen was the youngest competitor this year who also won the main prize of EUR 30,000. Kevin was only seven years old when he received the grand prize of the Canadian Music Competition, he was already reading sheet music at the age of five and since then he composed more than 100 pieces of music, including four full symphonies and a piano concerto.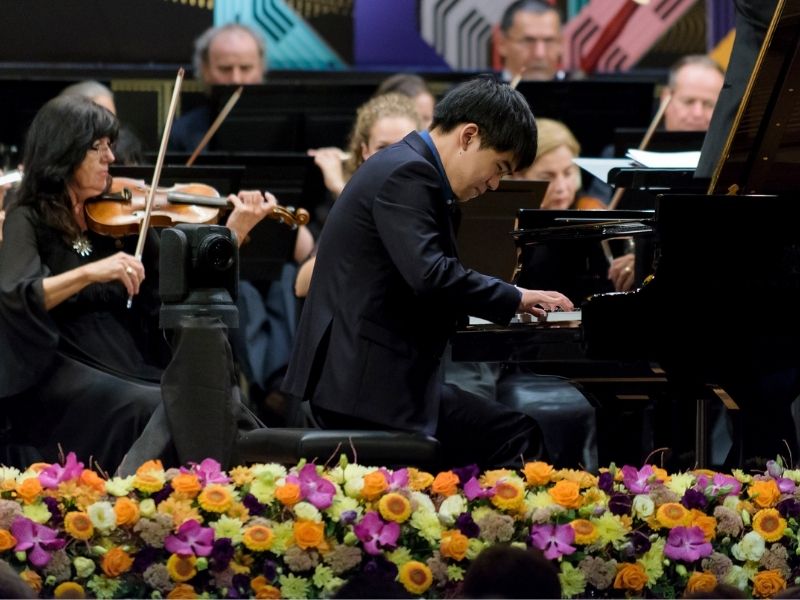 Kevin Chen (Photo: Filharmónia Magyarország // Gábor Horváth)