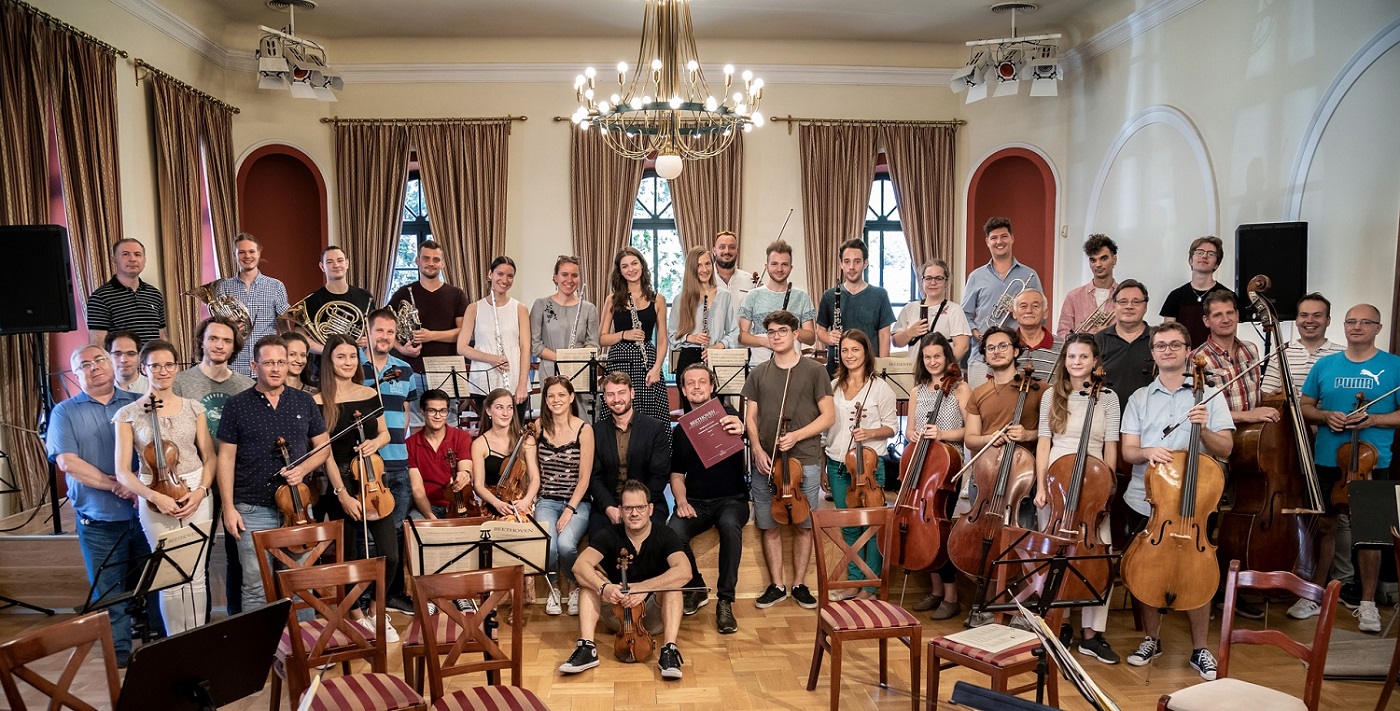 In May 2021, the Franz Liszt Chamber Orchestra and the Academy of Music signed a long-term cooperation agreement to support classical music education.
Throughout its nearly 60 years of existence, our orchestra has always made talent management and the education of the gifted high priority, thus the support of young talents has also played an important role in our renewed artistic concept. Over the years, a strong bond has developed between our orchestra and the Academy of Music: the founding members of the orchestra are former students of the institution, while several musicians playing in the ensemble are currently teaching at the Academy. As part of the cooperation, students of the Academy are given the opportunity to perform with the orchestra, sharing the stage with professional excellence, even gaining experience on tours abroad.
Students were required to apply for the participation in the Masterpiece programme in August 2021. The finalists were selected from nearly 60 candidates after an audition in September. Special emphasis was put on the fact that becoming an orchestral artist is the keyword in the process. István Várdai, the artistic director of our ensemble, summarized the plans as follows: "We were pleased with the possibility of the joint cooperation with the Academy of Music, which we see as a complementary element to the national classical music education. It is our pleasure to provide practical knowledge to the leading artists of the coming decades. Of course, the programme has its impacts on the ensemble's repertoire as well, as we need to come up with works that give space to the involvement of the young artists."
As the first year of the programme is coming to a halt, we are proud to say that we have provided a total of 25 students the opportunity to join us in the 2021/22 season, playing with world-renowned musicians on 9 concerts and participating in the orchestra's tour of Spain in May and Germany in July. The programme will re-launch in May 2022, and we hope to continue offering chances for many young talents to perform in the upcoming season.