Viola - New Member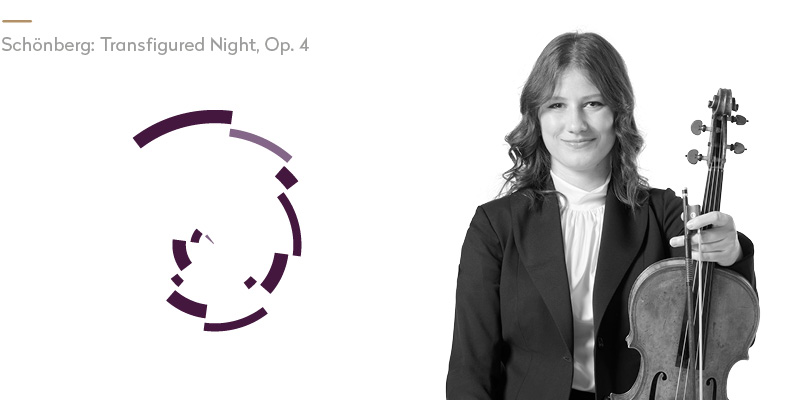 Like most violists, I started with the violin. There are no musicians in our family, but my sister, who is sixteen years older than me and was studying to become a teacher, suggested my mom to give me an instrument. She saw that children at music classes are much better at other subjects, too. I was a maximalist then, I wanted to be good at everything; I felt depressed when received a grade four. I went to dance class, sang in a choir, played basketball, played the piano and the violin… Concerning the latter, I was considered talented, but my teacher at music school advised me not to choose this profession, saying a job with less self-sacrifice. The result was just the opposite: the more she tried to convince me not to choose this path, the more I wanted to prove, and decided to go to the conservatory.
I never liked viola, but when in the last year of secondary school I was asked what tones I liked on the violin, I answered at once: deep sounds, the E string even annoys me a bit. My teacher suggested me to try the viola, what I found rather irritating. He managed to convince me, and when I tried, I knew it was my instrument. Following a tow-year preparation as a violist, I got admitted to the Liszt Academy.
I was in year tow at the Academy when I first had the chance to play together with the Franz Liszt Chamber Academy during an academy course; after that, they called me several times as a substitute. At the beginning, I came reluctantly, because, although I enjoyed the rehearsals, I was afraid of not being able to fit in. I even thought of having my hair cut short; there were so many men… Finally, I convinced myself that openness and being well-prepared would be enough to be accepted. That is what happened: with time my fears went away, and I could fit in the sound of the orchestra and the team itself.
There is an advice I received ages ago from Gábor Takács-Nagy. During a master course, he told us that the essence of making music is trying to stay alive. As he saw, in most cases we only identified sounds and strived to interpret them in a professional way; bur sounds have a meaning, waiting to be filled with life. This is the level that cannot be learned: to achieve this, the musician must reborn–again and again.
For me, my playing is a mirror of myself. There were occasions when I knew I had to stop before entering the stage and pay a bit attention to myself. Literature, and, nowadays, jazz teaches me a lot. I am sorry to see how classical music is getting lose the possibility of improvisation; it is amazing how jazz musicians can react to each other; it is seen on their faces how they enjoy playing. Although sheet music is a boundary in classical music, there may be left some room for impros. It occurs sometimes during our concerts, and I cannot stand crying these times during the applause…
Playing music supports me from several aspects: in my pursuit of never-stopping development and the lack of expedience. When playing, I can communicate without words, which is more frankly more honest and substantial as talking. This is a space where there is no room for window dressing.
(Notes by Sarolta Gálfi / www.azember.hu)