Violin - New Member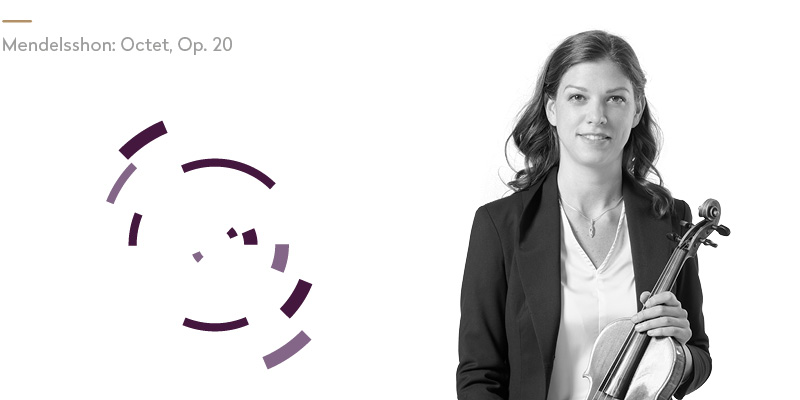 Classical music has always had an important role in my family. There are four siblings in my family, and we all play string instruments. Our parents confessed only years later that their dream was a sibling string quartet–that even came true for a while. I was four when I was enrolled in music school.
Playing the violin was an easy task for my right from the beginning, so choosing my career–conservatory–was not hard.
In the early high-school years, I still felt progress, but later something changed: I found this process broken. I started to rebuild my skills with the help of a new teacher, who trusted me; with his leading, I could develop my violin playing again.
As a student of the Liszt Academy, teaching violin meant another positive field for me. Together with my students, we created a great work process which continued for four years after graduation. I worked as a violin teacher at Aladár Tóth Music School, where, with the help of my mentor, Éva Szily Ácsné, I managed to develop further.
Following a year of teaching, I became the member of the Danubia Orchestra Óbuda, where I learned the symphonic repertoire in a great community. I had been playing in the band for five years when the Franz Liszt Chamber Orchestra called telling that they were looking for a permanent violinist. I had to decide if I wish to work with a smaller repertoire, but I accepted the offer because of the professional and demanding attitude of the chamber orchestra. I am glad to be a full member of the band.
My wish is to become an artist that opens up more easily, although–and this is the greatest contradiction in my life–I do not really like the limelight. I always end up on stage, as my wish is to present a given piece is really strong. I raised the question to myself: what would I do if not being a musician, but I really do not know. My life is all about music, I bring the musical pieces with me everywhere in my soul, defining my personality.
(Notes by Sarolta Gálfi / www.azember.hu)