Violin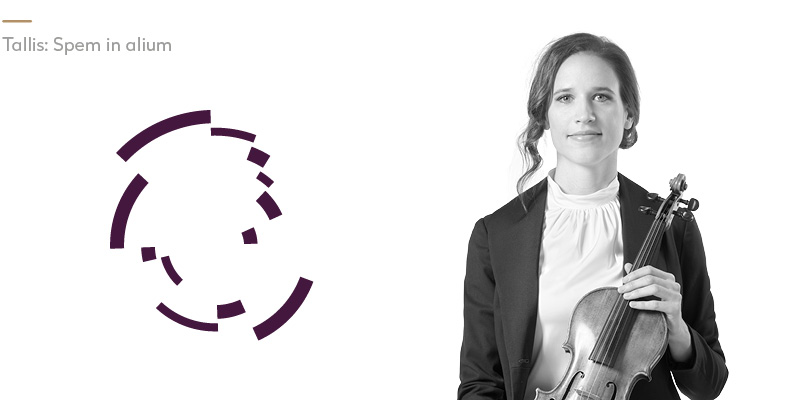 I was surrounded by music even before my birth, so I can say that being raised in a family of musicians, it was natural to become a musician, too. My mother was a music teacher at the Ferenc Erkel Primary School, conductor of the Magnificat Girls Choir (Children's Choir at that time), and tutor at the Children's Choir of the Hungarian State Opera. My father played the trombone in the MÁV Symphonic Orchestra and taught in the brass department of the Annie Fischer Music School of which he is the leader today. It was in this institution that he selected teachers–like my violin teacher, Katalin Jankó–he trusted dealing with me. I was happy to go there, and also loved my childhood, those were just very happy times. In my free time, I got acquainted with the instruments at home, I composed music and gave family concerts with my sister, the audience consisting of our grandparents and neighbours. Besides, I also wrote tales, painted, and drew, so eventually I discovered that I prefer expressing myself through creation rather than words.
Singing played yet another important role in my childhood. At the Ferenc Erkel Primary School we had music classes every day, from the age of six, and I was also a member of the junior choir at the school, parallel to being a member of the Children's Choir of the Hungarian State Opera, as well as Magnificat, my mom's choir, for more than ten years. I suppose singing has an effect even today on the way I use my violin – I believe that music is born inside, and the instrument is a great tool to 'sing' along.
My professional development was defined by my years at the Béla Bartók Secondary School, the Liszt Academy, and the Haute Ecole de Musique de Lausanne in Friborg, Switzerland. I got my real wings to fly, however, from my teachers, Tamás Rónaszéki, Katalin Kokas, Barnabás Kelemen, Barnabás Dukay and Gyula Stuller whose insights and leadership were key to becoming who I am today. The monthly classes and master courses of Jozef Kopelman in Bratislava or Dolny Kubin stayed with me for four years assisting with my professional development. Going to Slovakia helped me become more independent: sitting alone on a train, travelling in a foreign-language environment was a huge challenge for me as a teen. All this clicked together during my year in Switzerland – I think I grew up there. It was a great period in my life, still having effects on my everyday life.
Although I find all music genres cosy, I have a special bond with historical music. At the conservatory, I had a friend who played the harpsichord – it was her through whom I got closer to the world of historical music. We played chamber music at the Academy in several baroque setups, I enrolled to historical music master courses, I joined the Orfeo Orchestra, and, thanks to György Vashegyi, I was even able to play on a master instrument of Viktor Koós, a 16-century Amati with a baroque bow and intestinal strings. Then came the point where I had to make a choice, but I felt I still wanted to try several things, so I did not commit myself fully to historical music, and decided to continue with the traditional master course. Still, historic music is close to me, I line up with it instinctively. Although I do not have a baroque violin, the memory of the technique how to play such inspires me to create similar sounds on my modern violin when playing historical pieces.
After university, I taught for four years at the Annie Fischer Music School, worked as a section leader at the MÁV Symphonic Orchestra and was a member of the Anima Musicae Chamber Orchestra. The five years spent there was quite important: I understood the spirit of chamber music with my peers, we got to know a certain repertoire, and, most importantly, I recognized that my path lies in chamber music. The Franz Liszt Chamber Orchestra was a dream for me. When they called me and asked me to join, it was hard for me to believe that such a chance had befallen me, so for months, I could not really believe that I was really there, playing with them. Right from the beginning, our joint work felt like standing on a railway platform for me with a speed train going by: I was swept away by the momentum and the energy of the others. The experience is the same every time I play with the orchestra.
Music feels a whole language to me that I love to speak and I speak fluently. When I have to express myself through words, I feel the boundaries – expressions are always incomplete, something is missing most of the times. For me it feels more natural and easier to communicate through my instrument. Mediation through my instrument feels like a mere vocation. In terms of a metaphor, I always picture a prism when I play, gathering and scattering light, and I like to imagine people present taking home parts of it, seeing how music can help us experience joy, providing relief at harder times. It makes me happy to think that I can contribute to the lives of others.
As far as playing the instrument is concerned, I learn a lot from nature. It teaches me how to contemplate and how to discover every little change. I like to experience the moment, I 'bathe' in the present and relive memories later. Perhaps that is why I love hiking, painting, or even skiing and riding a scooter – these all create a flow-like experience. For this reason, I tend to think that a musical piece can never be finished: musicians, similarly to nature, are changing constantly, breathing new life into the pieces from time to time.
(Notes by Sarolta Gálfi / www.azember.hu)