Violin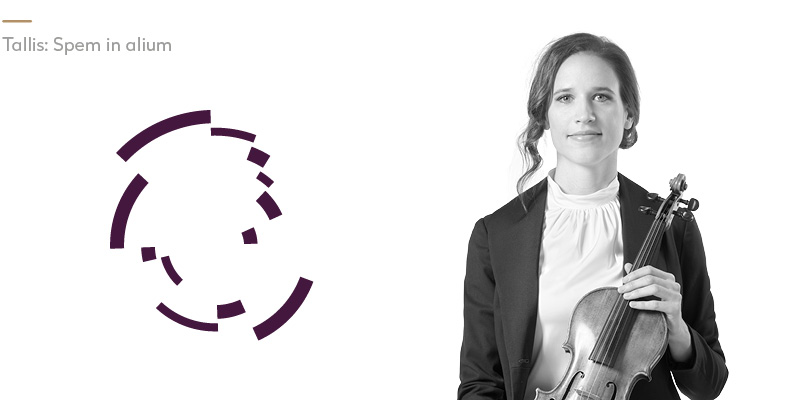 I was surrounded by music even before my birth, so I can say that being raised in a family of musicians it was natural to become a musician, too. My mother was a music teacher at the Ferenc Erkel Primary School, conductor of the Magnificat Girls Choir (Children's Choir at that time), and tutor at the Children's Choir of the Hungarian State Opera. My father played the trombone in the MÁV Symphonic Orchestra and taught in the brass department of the Annie Fischer Music School; of which he is the leader today. It was in this institution that he selected teachers–like my violin teacher, Katalin Jankó–he trusted in dealing with me. I was happy to go there, and also loved my whole childhood, it was very comfortable to live in. In my free time, I got acquainted with the instruments at home, I composed and gave family concerts with my sister; the audience being our grandparents and the neighbors. Besides, I also wrote tales, painted, drew, so, in a while, I discovered that I could express myself rather in creation than by words.
Singing was also an important experience for me as a child. At the Ferenc Erkel Primary School, we has music classes every day, from the age of six, I was a member of the junior choir at the school, at the Children's Choir of the Hungarian State Opera, and the Magnificat, my mom's choir for more than ten years. I suppose singing has an effect even today on the way I use my violin; I believe that music is born inside, and the instrument is a great tool to 'sing' with it.
My professional development was defined by my years at Béla Bartók Secondary School, the Liszt Academy, and in Friborg, Switzerland, at the Haute Ecole de Musique de Lausanne. But my teachers gave me 'wings to fly'. Tamás Rónaszéki, Katalin Kokas, Barnabás Kelemen, Barnabás Dukay, and Gyula Stuller: their insights and leadership were key to becoming who I am today. The classes and master courses of Jozef Kopelman in Bratislava or Dolny Kubin every month helped me for four years with my professional development. Going to Slovakia helped me become more independent: sitting alone on a train, travelling in a foreign-language environment was a huge challenge for me as a teen. All clicked together during my year in Switzerland; I think I grew up there. It was a great period in my life, still having effects on my everyday life.
Although I find all music genres cosy, I have a special bonding with historical music. At the conservatory, I had a friend who played the harpsichord; it was her with whom I got closer to the world of historical music. We played chamber music at the Academy in several baroque setups, I frequented historical music master courses, I joined the Orfeo Orchestra, and, thanks to György Vashegyi, I was even able to play on the master instrument of Viktor Koós, a 16-century Amati with a baroque bow and intestinal string. Then came the point where I had to make a choice, but I felt I still wanted to try several things, so I did not commit myself to historical music, and decided to continue with the traditional master course. Still, historic music is close to me, I have a strong sense for it. Although I do not have a baroque violin, but the memory of the techniques to play it inspires me to create similar sounds on my modern violin when playing historical pieces.
After university, I taught for four years at the Annie Fischer Music School, worked as a prim leader at the MÁV Symphonic Orchestra and was a member of the Anima Musicae Chamber Orchestra. The five years spent here was quite important: we learned the spirit of chamber music with my peers, learned the repertoire, and, as the most important thing, I recognized that my path is chamber music. The Franz Liszt Chamber Orchestra was a dream for me. When they called and asked me to help, I could not really believe for months that I was really there, playing. Right from the beginning, playing with them it was like standing on a railway platform and a train goes by–I was drawn like this by the momentum and the energy like that. This experience is the same every time I play in the orchestra.
Music is a tongue to me, a foreign language I speak fluently. When I have to express myself in words, I feel boundaries; it is not complete, something is missing. It is a more natural and easier way of existence when I can communicate with my performance. Moreover, I consider it my job to mediate with my play. With an analogy, when performing, I always see a prism, which gathers and scatters light, and all who are present can take home some of it; music helps to feel the joyful moments or can be helpful when we are down. I am happy to add a piece to other's life.
As far as playing the instrument is concerned, I learn a lot from nature. It was there where I learned how to contemplate and discover every small change. I like to experience the moment, 'bath' in the present, and re-live later. Perhaps that is why I love hiking, painting, or even skiing and riding the scooter; these all create a flow-like experience. With time, it realized that this type of attitude draws one closer to musical pieces; for me, it means a driving force for my everyday work. That is probably why I answer at the end of a practice process that a piece is never finished, because I believe that musicians and pieces are capable of renewal from time to time, just the way nature does.
(Notes by Sarolta Gálfi / www.azember.hu)