Cello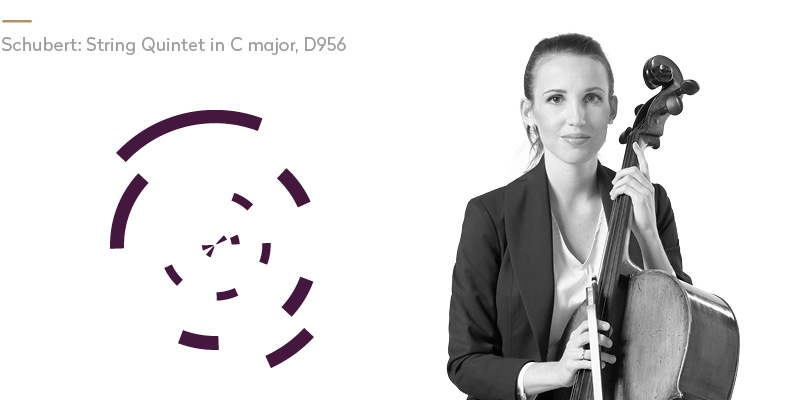 In our family, it is a tradition for every member to go to music school. My story starts there, although, at that time I was an oboist. It soon turned out that it is not the most suitable instrument for me, and I totally refused learning flute, which gives the basic knowledge. I turned to cello when we read through the list of instruments at home. I did not really know what cello was, but my mom told me, with sparkling eyes, that it is a beautiful instrument that would suit me. We went to a class to watch, where I realized that it did not have a sharp, high-pithed sound as the violin. The teacher convinced me with the analogy that cello was like a small sister whom I can embrace. Soon I found it very dear to my heart; its sound is the closest to me. I love the cello being a soloist-like instrument but also smooth. If I had to use an analogy, I would say that the cello, with its colorfulness, warmth, and the sense of gloom is somewhat an autumn-type character, like myself.
I attended a school specialized in sports, so after a while I had to decide if I follow a path as a musician or continue with the everyday ball games, resulting several times in hand injuries. It all made playing the cello hard, so I had to make a decision. My teachers suggested a conservatory in Budapest.
My family was a bit afraid of this career, they had rather have me choose a less volatile than arts. I think they were right: it is elementary to love this profession to be able to overcome all obstacles.
As I see now, visuality is getting more and more important, and, even for performers, it is inevitable to try to overcome the stimulus threshold of people. As a musician playing in an orchestra, I must find my balance, that should not be too far from the needs of the audience.
In Budapest, I greatly enjoyed my fresh freedom. I went to numerous concerts and heard soloists in a live performance whom I had heard only on CDs before.
I got admitted to the Liszt Academy for the first try, which meant a 'go' sign on this career path. At first, I found the environment really hard: there were no teachers to tell meg what to do, we were considered adults; at that time I did not understand why I had to discover everything for myself.
Altogether, I loved being an academist, the world started to open up, I received several invitations to orchestras–it was a great feedback. I travelled abroad quite a lot: to courses, projects, or music competitions (which I do not really like).
My teacher, Ottó Kertész asked me to join the Franz Liszt Chamber Orchestra, first as a substitute, then for a one-year trial period, which led to my admittance to the band. I always admired the orchestra, and I knew very well that at the age of 25 I was still too young, and I had to give my best to live up the expectations.
Since then, I have had several great experiences. One of the most memorable ones is the opportunity to perform together with Gábor Takács-Nagy as conductor and Martha Argerich. Her charisma is so strong that I was able to play totally self-forgotted. These moments are rare: I still do not know how these are born, but I keep looking for them. For example, we have a 'cash-box' piece, the Divertimento of Bartók, which sounds every time so exquisitely–I think all of us are proud of it. It is not an easy piece, hard to get the meaning, it is not even my favorite, but still: it captivates me as a certain energy appears among us, to which the audience can relate, too.
What I can add as a musician, is the modesty regarding music. For outsiders, our life may seem bustling, but, as I see, most times we must listen inwards. Performing is just a thing; to be able to play I must find what I wish to transmit to the audience. I must see clearly what spiritual levels are touched by the music in me–and probably in the author. That is the reason that although I am a member of an orchestra, I still spend a lot of time alone.
Regarding the performance: my only goal–so that the music touches the soul of the audience–is to be a suitable mediator. There was a time when I really envied the girls that performed showing themselves, dressed in evening gowns, moving gracefully on the stage. They had a kind of disinhibition, in a good sense; I felt I could never be like them. For now, I have accepted that this kind of behavior is not for me, and it is not even necessary to be like them–it is widely enough to be myself on stage: a cellist who understands and feels the given piece.
The biggest complaint for me is the one from my sister. She is more or less a layman in the area of classical music, but also much more sensitive and totally honest. When she says that the performance was impressive, I can be sure that it is true. This kind of recognition gives me the greatest driving force to enter the stage again and again.
(Notes by Sarolta Gálfi / www.azember.hu)